Swiss Culture
As you can see from the map, Switzerland borders five different countries, France, Italy, Germany, Liechtenstein, and Austria. Because of all the surrounding countries there have been many influences on Swiss culture so much so that it is hard to pinpoint something definitively Swiss. Additionally, there is no distinct Swiss language! Thus, Switzerland has four official languages, German, French, Italian and Rumanstch. English is often considered the unofficial fifth language of Switzerland. Therefore, Swiss culture is comprised of many outside influences. Below are some of the highlights in Swiss culture.
Architecture
Since the 12th century, Switzerland has been home to many cathedrals built in the Romanesque, Gothic, and Baroque styles. Switzerland has been home to many famous architects since the early 20th century. One of the most notable architects was Le Corbusier (see photo) who designed buildings as well as furniture. Today, Herzog and de Meuron and Mario Botta are the two world famous contemporary Swiss architects that practice today.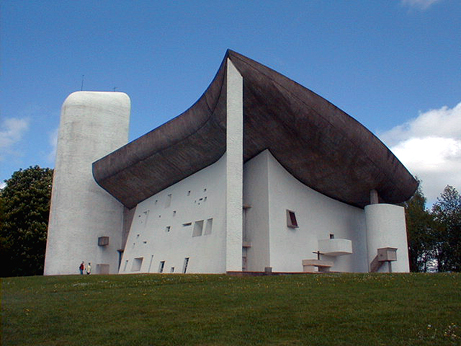 Art
Although there are not as many widely recognized Swiss artists, Switzerland has definitely been home to many talented artists and sculptors. Alberto Giacometti (see photo) was a famous Swiss sculptor and Paul Klee was known as one of the famous Swiss painters. In the 1910s, the famous Dada artistic movement started out of Zurich.
Literature
The most notable Swiss literary piece is Heidi written by Johanna Spyri (1827-1901). There are also famous Swiss German speaking authors that have produced Swiss classic novels. Jeremias Gotthelf (1797-1854) and Gottfried Keller (1819-1890) both wrote books that depicted Swiss life. Notable 20th century Swiss authors include Max Frisch (1911-91) and Friedrich Dürrenmatt (1921-90). Durrenmatt's book, Das Versprechen (The Promise) was made into a film and released in 2001.
Film
Switzerland's film industry is nothing like Hollywood or other European countries. Although Switzerland does not produce many big named movies there are some notable Swiss directors that have made a name for themselves. Alain Tanner and Jean-Luc Godard are two directors that helped bring Swiss cinema mainstream. There have also been a few Swiss filmmakers to produce films about Swiss life. The most notable Swiss filmmakers include Rolf Lyssy, Daniel Schmid, Fredy Murer and Yves Yersin.
Traditions
Christmas and Advent are really huge in Switzerland. The Advent calendar, counting down days until Christmas, is popular throughout Switzerland. Klausjagen (see photo) or "the chasing of St. Nicholas" is an important Swiss tradition which is actually a procession that celebrates St. Nicolas Day. St. Nicholas, or Santa as we know him, comes on December 6 and leaves goodies in a shoe or boot left out. Due to Switzerland's German, Italian, and French populations, there have been traditions drawn from each group that have been brought to Switzerland and can be found in different regions.